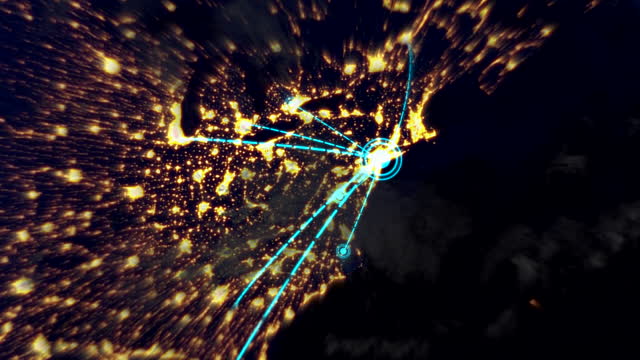 The Outcomes We Achieve
Edge Velocity's solutions allow customers to easily deploy secure, reliable communications networks that were designed for deployment in the harshest environments in the world. Specifically, Edge Velocity's solutions were designed to provide constant, real-time communications in highly-variable environments where the ability to maintain continuous connectivity is challenging. Our solutions have been successfully deployed in highly dense urban environments such as New York City, throughout the east coast during Hurricane Sandy, and underground in potash mines and subway systems.. Its unique, intelligent software is equipped with a proprietary self-healing capability that operates at multiple network layers, and continually seeks the most reliable path for ensuring reliable communications when it matters most.
Capable of interoperating with next-gen and legacy systems and devices, Edge Velocity's solutions have been validated through real-world deployments over the past 10 years by some of the world's most respected public safety organizations, companies and government agencies.
Why

We

are Different
Our customers choose us for several reasons, including:
Proven: Having been tested and deployed in the world's harshest environments for more than 10 years, Edge Velocity's technology has been proven in the environments it was designed to support.
Continuous Connectivity: Edge Velocity's self-healing capabilities constantly ensure the most reliable path of communications based on the voice, video and data that needs to be delivered
Interoperable: Edge Velocity's solutions were designed to work with legacy systems and possess broad interoperability with major standards and protocols
Ability to Penetrate Dense Structures: Edge Velocity's proprietary modulation techniques enable signals to penetrate dense structures, making it possible to achieve reliable voice, video and data connections where they were previously unavailable.
Support for Life in the Fast Lane: Edge Velocity solutions enable users to reach beyond the limits of traditional wireless solutions, to provide new levels of real time, converged IP voice, video and data services that lets high-speed vehicles readily establish and maintain multi-service network connection to fixed infrastructure towers.
Robust Security: Edge Velocity's solutions provide the highest levels of security and are fully interoperable with existing firewalls, encryption and VPN technologies, providing a level of protection customers need.